Scrapbook, page 3.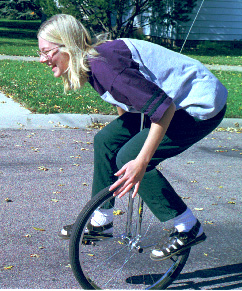 Tammy, riding on her stomach!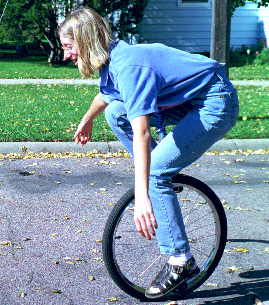 And Tanya, riding on her stomach!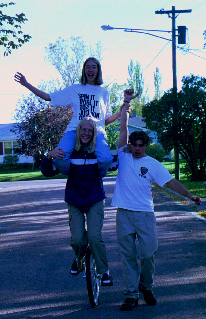 Tanya rides on Tammy's shoulders, with Mike as our support.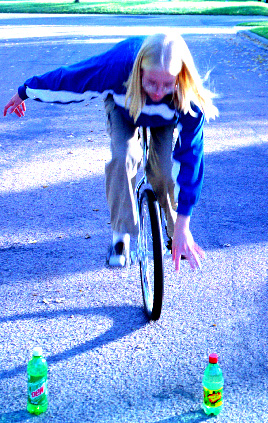 Tammy demonstrates how to pick up a pop bottle.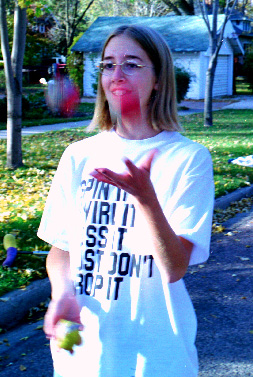 Tanya juggling.
Tammy, getting ready to jump. Note the horizontal pedals.

Another glorious photo of Tammy on the giraffe, turning in a circle.

And another wondrous look at Tanya's talents on the giraffe as well. (What? Are these cutlines getting cheesy?)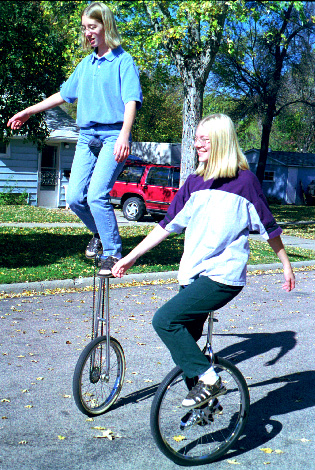 Tanya on the giraffe, Tammy on her regular uni.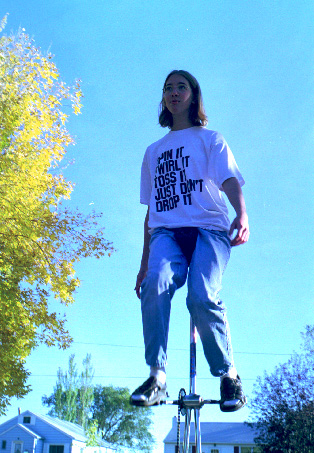 This is a really cool picture (taken by Mike!) of Tanya riding the giraffe... Doesn't it look like she's floating? :)

BACK home.